Add steroids to
Kilometer.io helps sales and marketing convert more users using data enrichment and machine learning

Connect with Intercom
Every time a new user/lead signs up,
Kilometer will search for user & company enrichment data
How can Data Enrichment change the way you onboard and convert new users?
Read article
Kilometer will use Machine Learning in order to predict which users are likely to convert
How Machine Learning can double conversions?
Read article
Once click integration with tools you are already using
Integration takes just
27 seconds.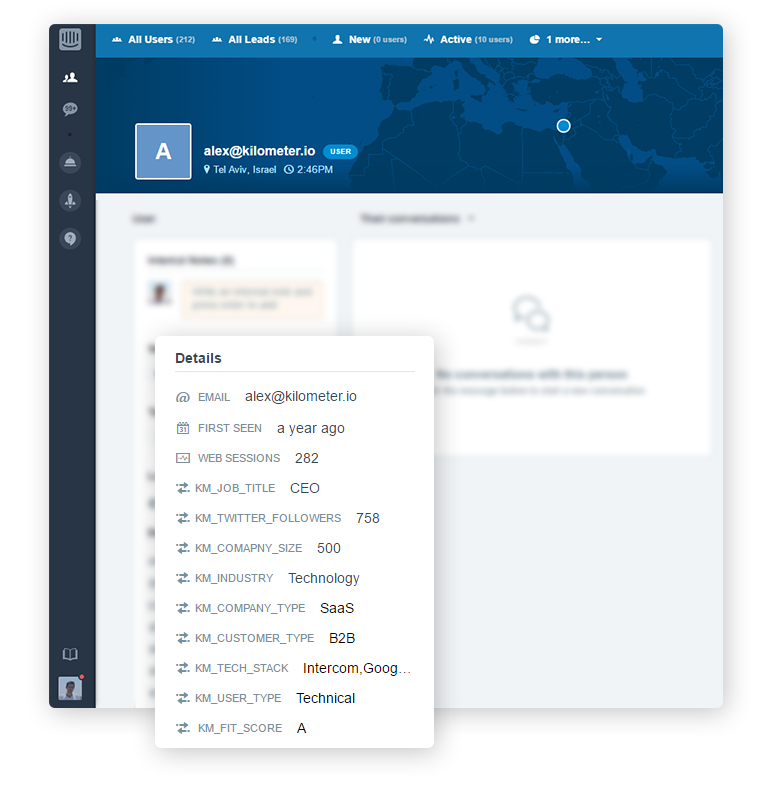 Pay-As-You Go Pricing
14 Days free trial,
60 days money back guarantee.
Basic
Up to 300 Monthly signups
Pro
Up to 3000 Monthly signups
Premium
Up to 30,000 Monthly signups


Thanks!
Be the first to see our features and get super early access.

Join us on Facebook!